A Recession Does Not Equal a Housing Crisis. Here are (National) housing numbers of a few recessions.  The Northern Colorado Market performed much better than the neational average in that downturn.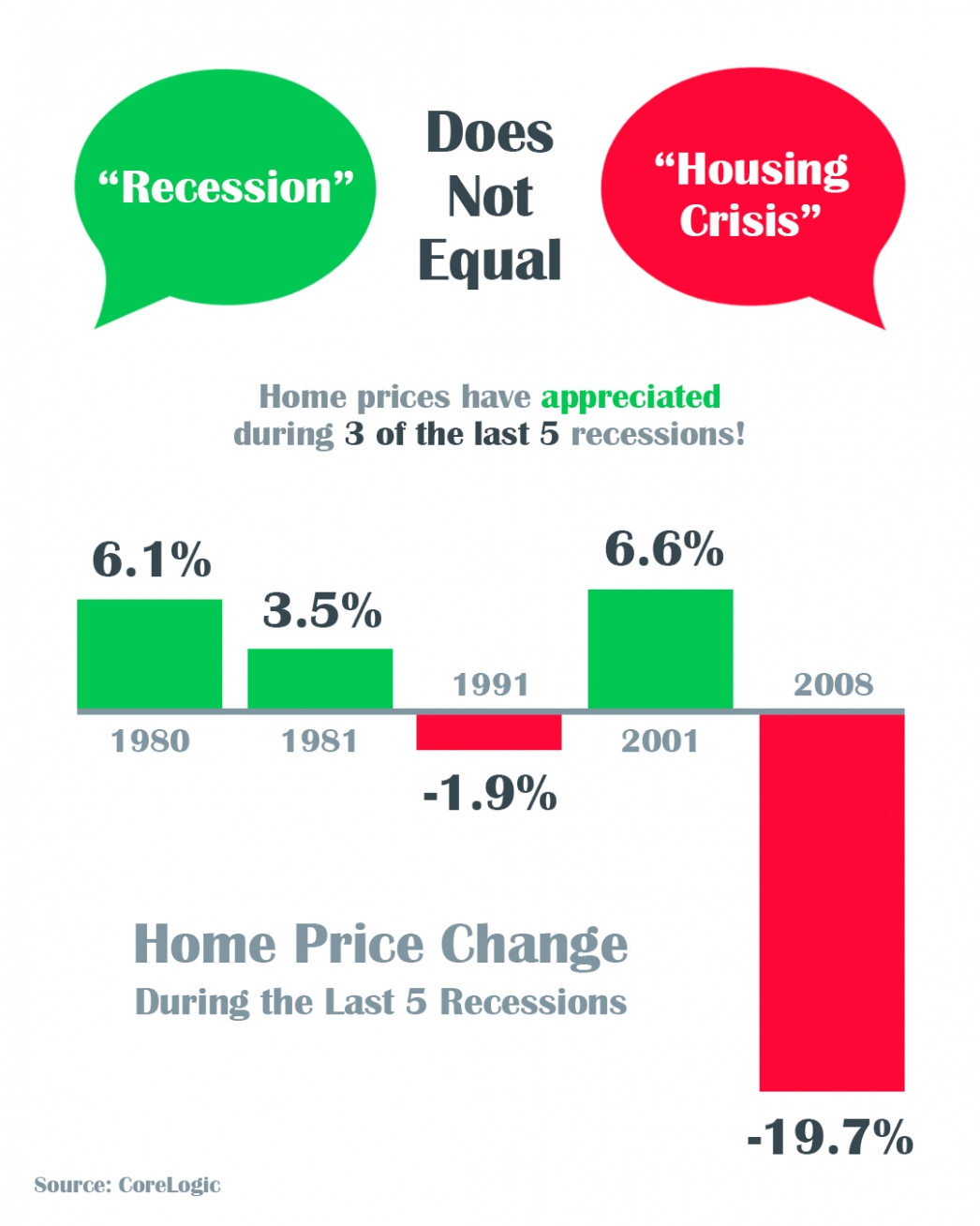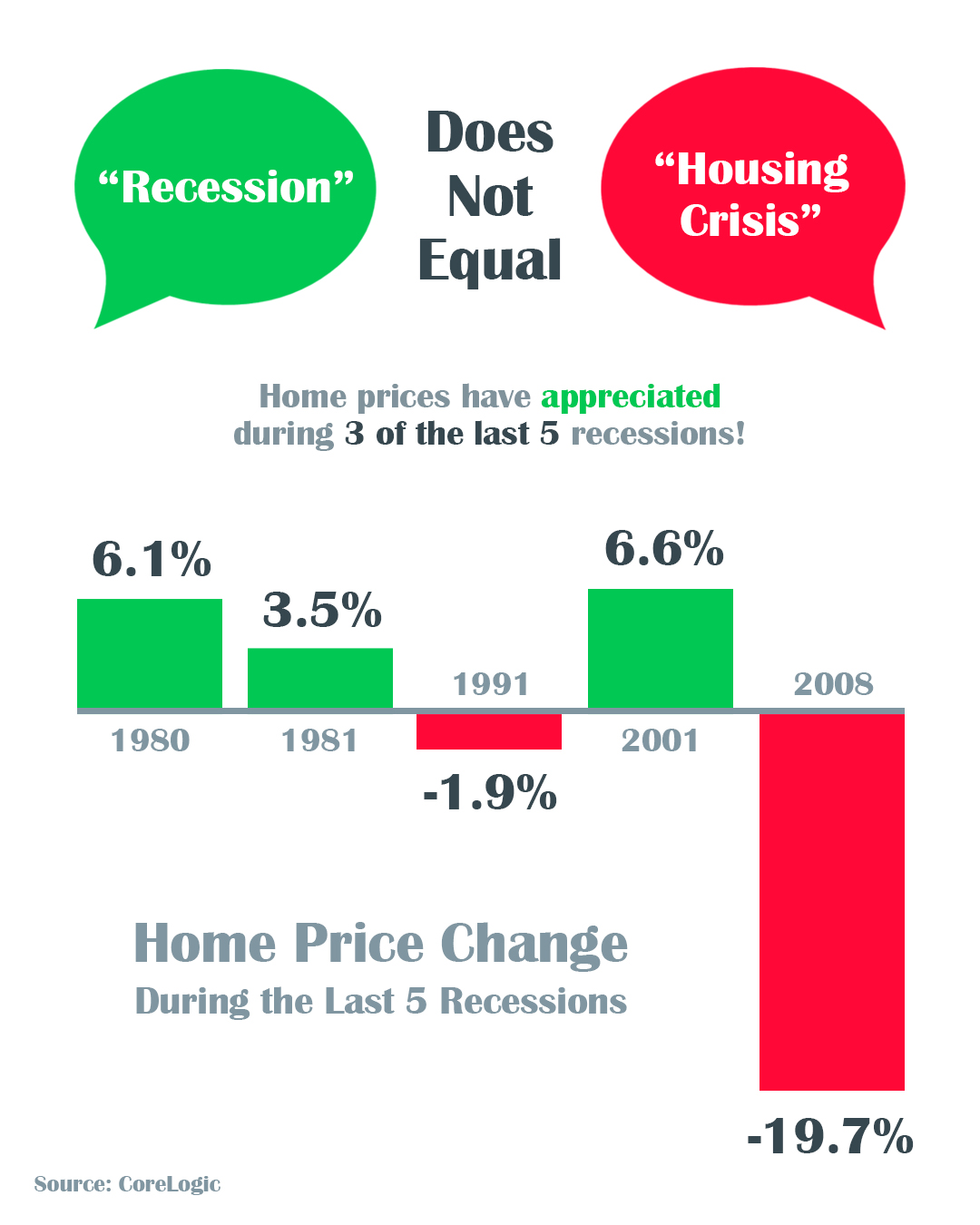 Some Highlights
The COVID-19 pandemic is causing an economic slowdown.
Home values actually increased in 3 of the last 5 U.S. recessions and decreased by less than 2% in the 4th.
All things considered, an economic slowdown does not equal a housing crisis, and this will not be a repeat of 2008.
It is too early to tell the total effect on the economy and housing from Covid19.